Gilson Snow, Pennsylvania's ski and snowboard manufacturer, teamed with the Pennsylvania Ski Areas Association (SkiPA) and PA-owned and operated convenience store chain Sheetz to provide FREE snowboards and skis to 150 children and athletes in the state this winter season.
Located in the Susquehanna River Valley's small town of Winfield, Gilson Snow, a client of the Ben Franklin Technology Partners of Northeastern Pennsylvania, is one of the fastest-growing ski and snowboard companies in the country. They handcraft skis and snowboards from sustainably sourced local raw materials right here in PA, and ship them directly to customers all over the world.
"We're excited to be in the position to give back to the community in a way that can help make it easier for kids in the state to get out on the mountain, and to enjoy living healthy active outdoor lifestyles," said Gilson's Chief Revenue Officer, Andrew Mikowski.
"When you look at the winter sports industry, one of the biggest barriers to beginning to ride or ski is the cost involved. The two biggest costs are equipment and lift tickets." READ MORE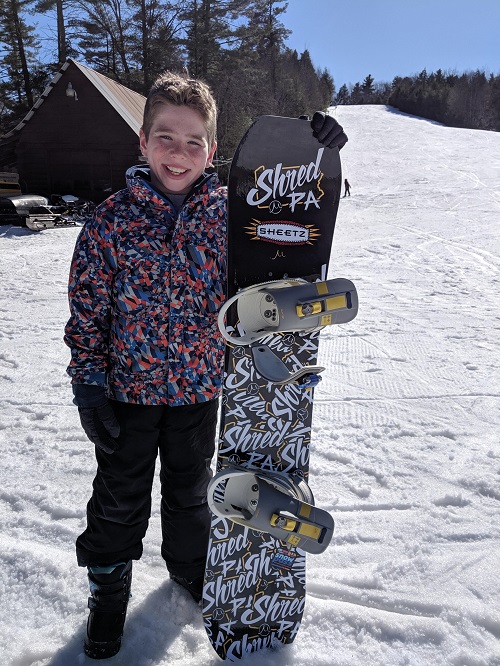 Winner taking his board out for a spin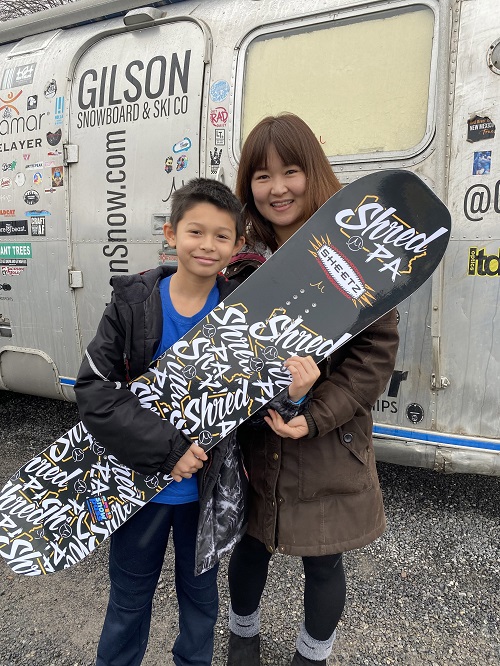 Winner picking up his new board at Gilson HQ
've ever owned, and the smiles on their faces were priceless."